Image

Keep Your Home Safe from Costly Termite Damage
Termite Treatment In Brevard County
Every homeowner fears a termite infestation and sadly, there are plenty of good reasons for that. Nationwide, these destructive little bugs are responsible for more than $5 billion in home damages each year! It's safe to say then, that you don't want them anywhere near your home. Time is everything when treating your home for termites so contact us right away if you notice any of the following signs of termite activity:
Faint scratching or chewing noises coming from behind walls.

Hollowed-out wooden fixtures.

Warped door or window frames.

Apparent water damage with no obvious explanation.

A large volume of discarded insect wings.

Dusty brown or black termite droppings.
Locally and Veteran-Owned 
Service is central to everything we do here at Bio Green and as a local pest control company founded and owned by veterans, we're familiar with the idea of putting others first. We've made it our goal to provide dependable, affordable, high-quality service to our community. So when you hire us, you can rest assured that you're getting a company that takes pride in its work and won't stop working for you until the job is done!
Get an Instant Quote Today
Florida's Best Termite Exterminators
When it comes to dealing with a household pest as insidious as the termite, you can't afford to have anyone but the very best on your side. When you hire Bio Green of Brevard for your termite control, that's exactly what you'll get! Our termite exterminators undergo both industry-leading training and continuing professional education to ensure that they'll always be able to give you the results that you deserve.
When you partner with Bio Green for termite control in Brevard County, you can expect:
A full radar-aided inspection of your home

to identify termite activity and to assess any related damage.

Flexible and adaptive termite control plans

that we'll adjust to meet your needs. 

Protection from both dry wood

 and subterranean termites

.

The use of

cutting-edge termite detection, prevention technology, 

and techniques. 

Minimally-disruptive service

. 

Environmentally-safe treatment methods

which protect Florida's precious waterways. 

And much more! 
Save $50 On Termite Treatment!
Pet and Family-Friendly Service
The value of peace of mind can't be overstated when your home is being treated for termites. The situation after all, is stressful enough without having to worry about your loved ones' health and well-being. That's why we go above and beyond to exclusively use pet safe and family-friendly products in and around your home. If you find yourself to be the victim of a termite infestation, choose the pest control company that puts those closest to you, no matter how many legs they have, first!
We're Not Done Until You're Happy
Here at Bio Green of Brevard, our job isn't finished until you're completely satisfied. So if termites come back after our initial service wraps up, just let us know and we'll return to your home to provide any necessary treatments at no additional cost to you! Don't roll the dice and hire a company who doesn't stand behind its own work. Instead, choose the local pros that always do the job right.
Areas We Service in Brevard County
As a locally-owned and run business, we're proud to offer exceptional service to the people of Brevard County, Florida. From Cocoa to Rockledge and just about everywhere in between, we've got you covered!
Image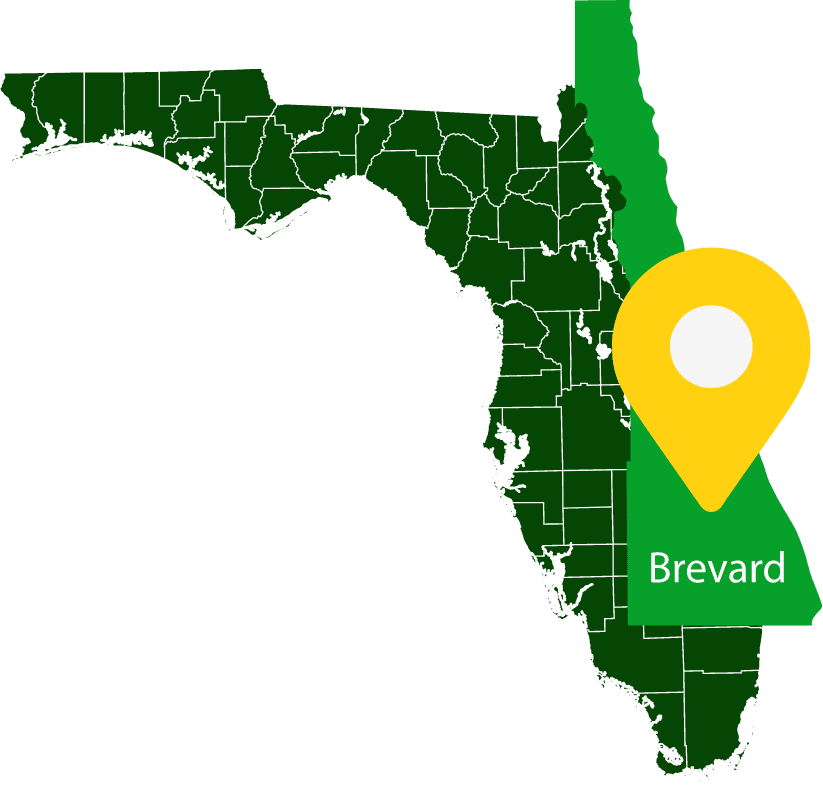 Get an Instant Quote Today