Image

Save $20 on Brevard's Finest Pest Control Service
Pest Control In Brevard County
Chasing nuisance pests out of your home only to watch them come right back is a frustrating experience, to say the least. Moreover, most of us don't even have the extra hours in the day to put toward this time-consuming task. When you arm your home with the best pest control in Brevard County though, you'll be protected from:
Ants

Roaches

Spiders

Silverfish

Wasps

And more!
Reliable and Eco-Friendly Service
Here at Bio Green, we understand that a pest-free home doesn't need to come at the expense of the local environment. That's why we take great care to ensure that our services are both dependable and environmentally friendly. In fact, we've gone one step further, using only natural products which are safe for Florida's delicate waterways!
Get an Instant Quote Today
Experienced Local Exterminators
The backbone of any good pest control company is a team of experienced and highly-trained exterminators. And here at Bio Green, we're proud to say that we've got the very best! Our technicians receive industry-leading training and ongoing professional education to ensure that they can provide you with the level of service that you deserve. So if insects are taking over your home and you feel powerless to stop them, let us put our expertise to work for you! 
Our pest control service in Brevard County includes:
A full in-home inspection

from a qualified professional.

Flexible and effective pest treatment plans

that we tailor to your specific needs.

Available

one-time or recurring service

. 

A

pet and family-safe

approach to pest removal and prevention. 

Natural treatment options to protect Florida's ecosystem and waterways. 

A pest-free home, guaranteed!
Keep Pests Out All Year with Our In-Wall Pest Tubing
If you haven't heard of pest tubing, we don't blame you. However, this relatively new service represents one of the most significant advances in preventive pest control in decades. As a company that prides itself on being on the cutting edge of pest prevention technology, we were quick to add it to our catalog of services. Put simply, in-wall pest tubing adds a layer of directly-injected chemical protection from a wide variety of bugs that other perimeter treatments can't hope to compete with. 
A few benefits of pest tubing include:
Any and all chemicals being contained between your walls and will never come into contact with pets or family members. 

Compared to other preventative pest control treatments, in-wall tubing is relatively inexpensive. 

Tubing provides a completely hands-off and minimally-disruptive pest prevention experience. 

The tubes can be installed during the construction of your new home, giving you dependable pest control from the day you move in.
Proudly Local and Veteran-Owned
We've made it our top priority to provide communities up and down Brevard County with exceptional pest control service. Informed by our history as members of the armed forces, dedication to getting the job done right every time is central to everything that we do. Now, decades later, we're proud to have made a positive impact so close to our home. Our hands-on, local experience has left us uniquely attuned to the pest control needs of East and Central Florida. So when you need to get rid of pests quickly, safely, and in a way that will last, give us a call! 
Areas We Service in Brevard County
As a locally-owned and run business, we're proud to offer exceptional service to the people of Brevard County, Florida. From Cocoa to Rockledge and just about everywhere in between, we've got you covered!
Image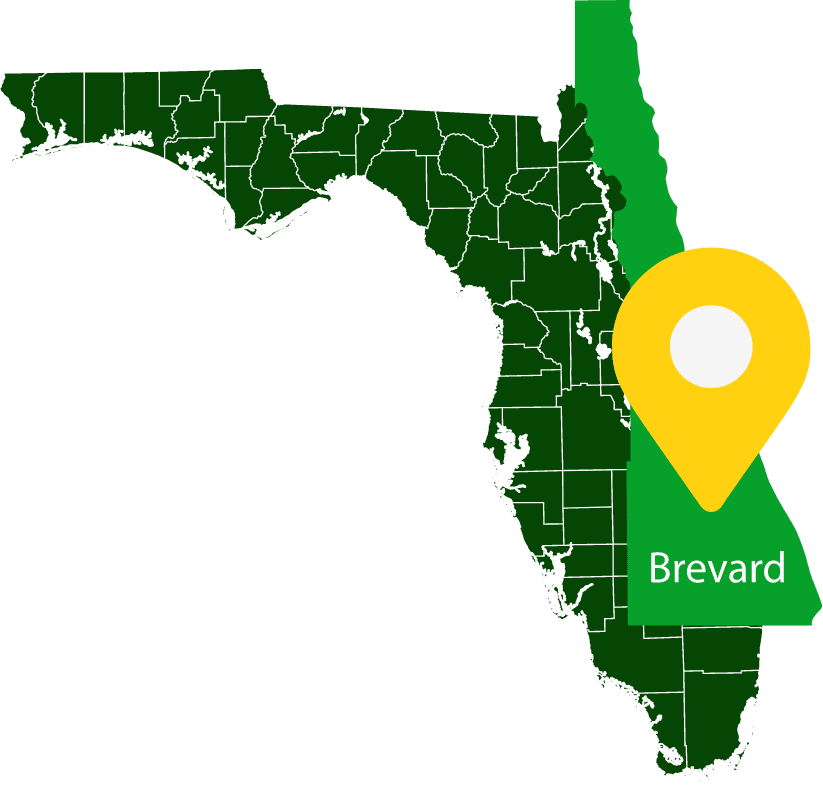 Get an Instant Quote Today