Image

Help Your Lawn Flourish With Aeration
Liquid Aeration In Brevard County
If you're having trouble keeping your lawn green, Bio Green of Brevard can help. We offer lawn aeration services in Brevard County that will give your grass the boost it needs to stay healthy and vibrant. Our team of experts is committed to providing top-notch service with all-natural products that keep you safe from harmful chemicals. Our liquid aeration service includes:
An inspection of your lawn by local lawn care technicians to identify the problem areas.
Liquid aeration used to permeate the ground, allowing nutrients to reach the roots and promote growth.
Follow-up appointments to ensure your lawn is better than ever.
A Local Lawn Care Company You Can Trust
At BioGreen of Brevard, we strive to provide our customers with quality service that they can trust. We understand the importance of a healthy and beautiful lawn so we take extra care to ensure your lawn is always looking its best. Our lawn care technicians are knowledgeable, experienced, and friendly, which makes it easy for you to ask questions and get the answers you need.
Get an Instant Quote Today
What Is Liquid Aeration?
Liquid aeration is an important part of lawn care maintenance. The process involves applying a liquid solution that helps to break down any soil compaction and increases the amount of oxygen in the soil. By using this method, we can provide deep aeration for your lawn without having to use a traditional core aerator.
Benefits Of Liquid Aeration
Liquid aeration helps to improve the drainage and movement of air, water, and nutrients throughout your lawn. This enables grass to absorb more water and nutrients, leading to a healthier lawn. Additional benefits include:
Reduces the amount of soil compaction that occurs when the sun bakes down on your lawn during the summer months.
Reduces water runoff, which can damage the grass and other plants in your lawn.
Helps to make mowing easier, since it breaks up the lumps that are created by compacted soil.
A better overall appearance to your lawn.
And more!
Liquid Vs Core Aeration
While both core and liquid aeration provide many of the same benefits, there are some key differences that set them apart.
Core aeration is a more intensive process, whereby machinery removes cores of soil from the lawn. This creates deeper cracks in the soil, enabling better water absorption and nutrient penetration.
Liquid aeration on the other hand is a less intensive process. This technique works by injecting a liquid into the soil, which helps to break up compacted roots and soil particles. The result is improved root growth and water infiltration.
Signs Your Lawn Needs Aeration
If your lawn is showing signs of wear and tear, it's time to consider aerating. Common indicators that you should aerate your lawn include:
Soil compaction
Poor water infiltration
Water puddling on the surface
Excessive thatch buildup
Unhealthy root systems
Unsightly bare patches
The Process of Liquid Aeration
Liquid aeration involves a specialized piece of equipment that injects liquid fertilizer directly into the soil beneath your lawn. This process stimulates root growth, loosens and lifts compacted soil, improves drainage, and increases nutrient absorption. After the liquid aeration process is complete, you may see an immediate improvement in the condition of your lawn. Over time, you may find that your lawn looks fuller and healthier. This service will also help your lawn become more resistant against drought or disease.
Natural and Water-Safe Products
Bio Green of Brevard is dedicated to responsible turf management practices. That's why we use only water-safe and environmentally friendly products that don't damage Florida's waterways. We believe in protecting our local environment and so should you!
When Should I Aerate My Florida Lawn?
In general, liquid aeration should be done in the spring and early summer months for warm-season grass species such as Bermuda and Zoysia. However, cooler-season grasses like Fescue may prefer liquid aeration during the fall and winter months. Depending on your grass type, you should liquid aerate your lawn every 6-12 months.
Areas We Service in Brevard County
As a locally-owned and run business, we're proud to offer exceptional service to the people of Brevard County, Florida. From Cocoa to Rockledge and just about everywhere in between, we've got you covered!
Image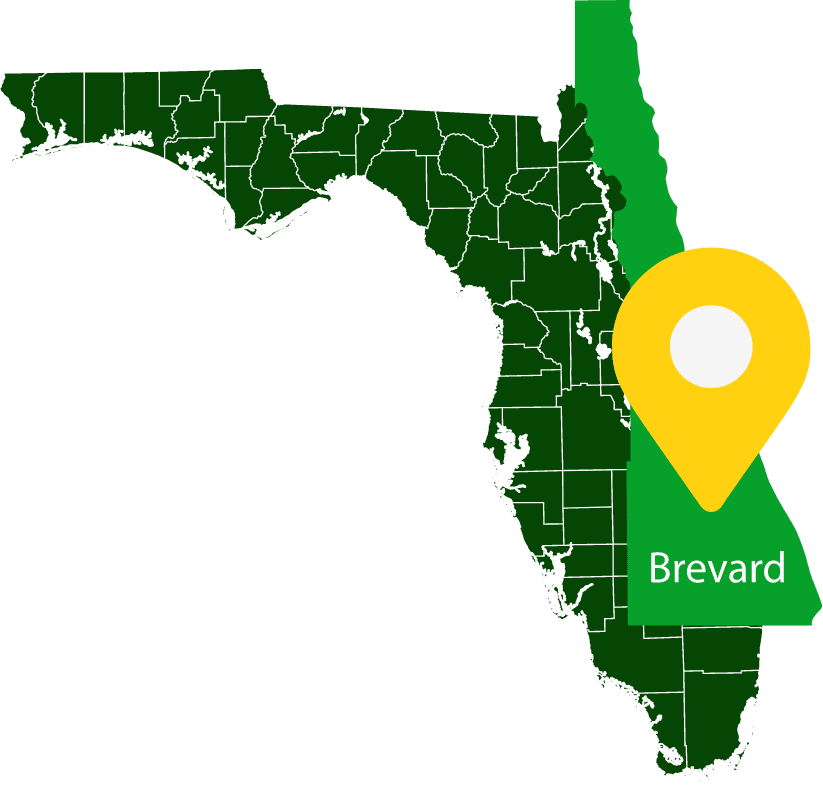 Get an Instant Quote Today