Pest Control in Palm Bay
Pests are skilled at sneaking into your home and hiding in your yard, making it difficult to get rid of them. Each type of pest requires varying techniques to properly eliminate them from your property. Bio Green offers the best pest control services in Palm Bay, utilizing treatments that are both pet safe and eco-friendly. Our products are also all-natural, as we strive to protect Florida waterways. When you choose Bio Green for your pest control needs, you will work with a team of exterminators that are experts at eliminating the local pests found in Palm Bay. 
Our team will protect your property against:
Spiders

Roaches 

Wasps

Mosquitoes

Ants

And more!
Eco-Friendly Pest Control
A pest-free home should be enjoyed by everyone, including children and pets. We offer pest control that is tough on pests, but safe for the entire family. Bio Green offers treatments utilizing eco-friendly products. And to protect our beautiful Palm Bay, Bio Green has all-natural options that are safe for pets and nearby waterways. We're also committed to customer satisfaction and offer free re-treatments if you're unhappy with our service.
Get Your Instant Quote Today!
Image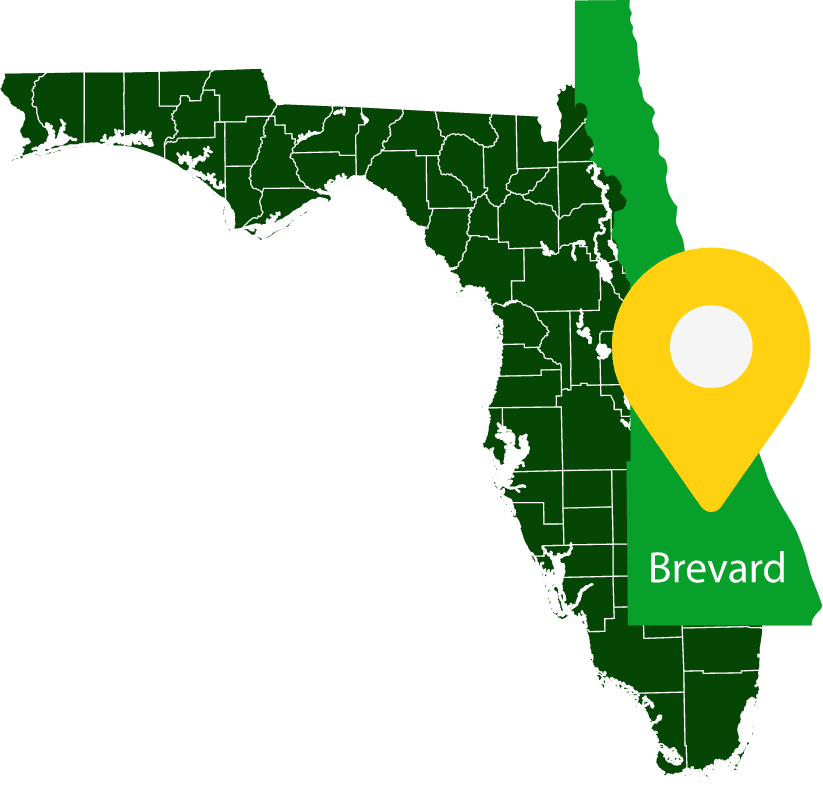 Get Your Instant Quote Today!
Local Exterminators That Put Customers First
If you're dealing with a pest problem, the last thing you want to worry about is whether or not your exterminator will do a good job. That's why hiring a company that puts its customers first is so important. At BioGreen of Brevard, we pride ourselves on providing top-notch customer service. Our team is made up of highly trained and experienced professionals who are dedicated to giving you the best results possible.
Work with you to create a customized pest treatment plan that will address your specific needs.
Offer both one-time and recurring services, so you can choose the option that best fits your situation.
Use in-wall pest tubing for active year-round protection against pests.
Provide FREE retreatments if your pest problems persist after we're gone.
And more!
Termite Treatment in Palm Bay
Termites may be tiny, but they can cause colossal property damage. If wooden structures around your home look warped, hollowed-out, or unexpectedly water damaged, you likely have a termite problem. At Bio-Green Brevard, we offer comprehensive termite control so that you can keep your home safe.
When you call on us for termite control, you can expect:
A visual inspection

conducted by one of our

highly-trained exterminators.

Non-invasive radar technology

that sees through building materials to identify termite activity.

Termidor subterranean termite control

with a retreat and repair warranty.

Drywood termite control without fumigation.

Pet and family-friendly treatments.

All-natural treatment options

that are safe for use near Florida's waterways.

Free retreatments

if pests return.
Save $50 off your first environmentally-friendly termite treatment!
Satisfaction Guaranteed
Termite control is important for the safety of your property. At Bio Green, we take that very seriously and are honored to be trusted with your home. If termites return after our initial service, we will make things right again at no extra cost to you.
Get Your Instant Quote Today!