Lawn Care in Rockledge
A healthy lawn depends on many different factors. From soil pH to the time of the year, each lawn has its own unique needs for lush and good-looking turf. Our team at Bio Green of Brevard receives ongoing training throughout the year so that we're equipped to provide the best lawn service in Rockledge.
When you choose Bio Green as your lawn care specialists, you can expect:
Targeted lawn care treatment

plans

that focus on improving the health and longevity of your grass.

Weed control

of broadleaf and sedges.

Soil pH adjustments

according to your soil composition.

Control of insects

that can harm your grass.

Family and pet-friendly treatments

so that you can enjoy your yard worry-free.

And more! 
Get an Instant Quote Today
Image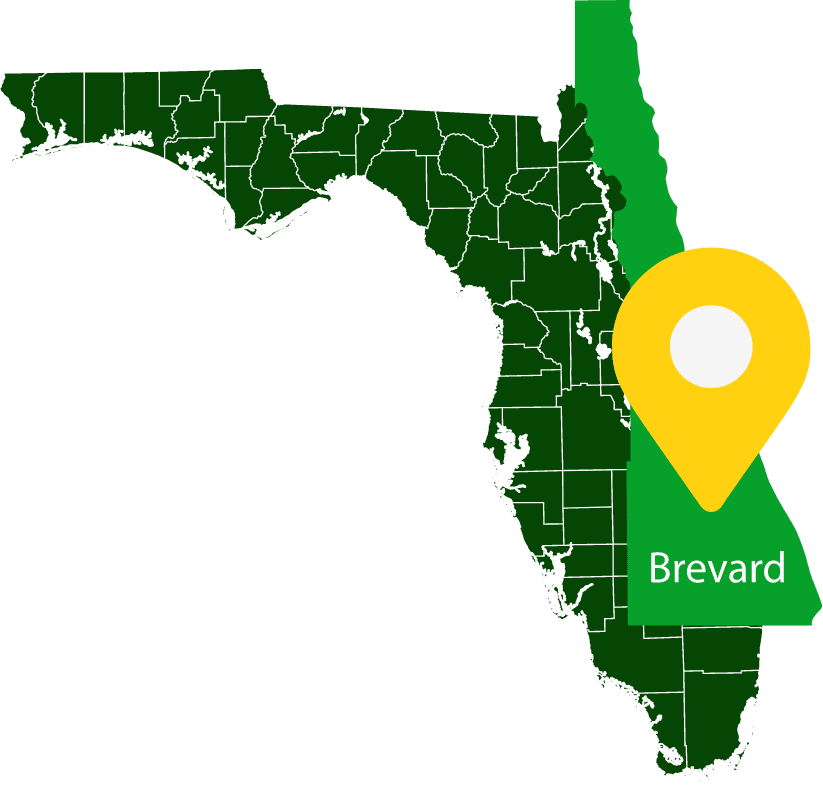 Dependable Lawn Service
At Bio Green of Brevard, your safety and satisfaction are our priority. We have all-natural options that are safe for your pets and Florida waterways. Our technicians will always keep you informed of what we're doing to take care of your turf. Whatever lawn care service you need, it will be backed by our guarantee that we'll retreat if problems arise between scheduled service visits.
Aeration in Rockledge
Are you tired of looking at your brown and lifeless lawn? It's time to bring back the lush and vibrant green you've always dream of. With our lawn aeration service in Rockledge, you can achieve the healthy turf you desire. Here are some key features of our service:
Promotes healthier turf: Our liquid aeration treatment is specifically designed to provide deep aeration for your lawn. By permeating the soil with our all-natural liquid solution, we ensure that your grass receives the necessary nutrients for optimal growth.
Greater rooting: Our lawn aeration service allows for greater rooting of your grass. This means stronger and more resilient turf that can withstand the challenges of everyday wear and tear.
Deeper nutrient release: By improving the movement of air, water, and nutrients in your soil, our liquid aeration process ensures that your grass can absorb more of the essential elements it needs to thrive. Say goodbye to dry and malnourished grass!
Quick results: With our efficient and effective liquid aeration technique, you'll start to see results in no time. Your lawn will begin to regain its vibrant green color, giving your home a fresh and inviting look.
Don't let your lawn suffer any longer. Take advantage of our professional lawn aeration service in Rockledge and transform your yard into a stunning oasis. Get ready to enjoy the benefits of a healthy and vibrant lawn that will make your neighbors green with envy. 
Get an Instant Quote Today