Image

Get The Lush Green Yard That You've Always Wanted
Lawn Care In Brevard County
As homeowners, we want the healthiest lawn with the utmost curb appeal. Although, getting there is often a much bigger job than we bargain for. While we at Bio Green admire the DIY spirit, taking on your own lawn care can often become an expensive and discouraging exercise that ending with frustration. 
Our lawn care services include:
Recurring lawn treatments every other month.

Natural fertilizer applications.

Broadleaf weed and sedge control.

pH adjustments or fungicide treatments depending on the time of year. 

Disease and fungus control.

Protection against pests harmful to your lawn.

And much more! 
Get an Instant Quote Today
Lawn Care Technicians That You Can Trust
Even the best-run lawn care company is only as good as its team of technicians. Hailing from communities up and down Brevard County, our lawn care technicians are dedicated professionals who receive industry-leading training and ongoing education to compliment years of hands-on experience. Sign up today and discover the difference that our service can make for your lawn! 
When you partner with Bio Green, you can expect: 
A full evaluation of your outdoor spaces

from a qualified, local professional. 

A flexible lawn care plan

designed to meet your specific needs. 

The use of

industry-leading tools, products, and methods

.

Sustained, healthy growth

that you can count on all year.

FREE retreatments

if you aren't happy with our work.

And so much more! 
Protecting Florida's Waterways
Precious to both our state's natural history and tourism industry, Florida's waterways are worthy of our protection. Here at Bio Green of Brevard, we've committed to doing our part in limiting harmful runoffs that can cause significant harm to the area's sensitive aquatic ecosystems. To help us do that, we use exclusively eco-friendly lawn care products that minimize our use of harsh chemicals that simply aren't worth the negative impact on our local environment. As far as we're concerned, quality lawn care service and environmental stewardship go hand in hand. 
Lawn Pest Control In Brevard County
Sick and tired of pests trying to join in on the outdoor family fun? Worry no longer, because Bio Green of Brevard has the right methods to keep them at bay. Our lawn pest control services are not only pet-friendly and waterway safe, but highly-effective in treating any issue present. Our team is more than happy to take the task off your hands, and keep you informed throughout the whole process. We'll make sure your lawn is looking its best, and is protected for the long run. If you're high on stress, and low on time, give us a call and let us handle the rest.
Our lawn pest control exterminators can tackle any issue, such as:
Grub control.

Chinch Bugs.

Sod Webworms.

Army Worms.

Fire Ants.
A Team You Can Trust
Over the years, it's been a priority of ours to uphold our ongoing reputation of professionalism, excellent customer service, and great results. Every day, we strive to make this the standard for every customer visit we make. When you're dealing with the experienced and motivated team at Bio Green of Brevard, you'll know that you're in the best of hands. We work hard to give you the lawn you deserve, and we want you to see it for yourself. Put your trust in us, and experience lawn pest control services that exceed your expectations!
Locally and Veteran-Owned
When you hire Bio Green of Brevard, you aren't just getting a team that will stop at nothing to give you the lawn of your dreams—you're getting a locally-owned and operated lawn care company operated by military veterans. Given our background, it's little surprise that we always go the extra mile to make sure that the job is done to the very highest of standards. So choose a team that you know you can trust when you're ready to give your grass a hand! 
Pet and Family-Friendly Lawn Care
A healthy, gorgeous lawn is one that loved ones will spend lots of time on all year long. So why do so many lawn care companies insist on using potentially hazardous chemical treatments to keep your grass looking its best? At Bio Green, every single product we use in your yard is designed specifically to be both pet and family-friendly, keeping your family and furry friends safe. Don't compromise where your loved ones' health and well-being is concerned, choose the company that puts them first.
Areas We Service in Brevard County
As a locally-owned and run business, we're proud to offer exceptional service to the people of Brevard County, Florida. From Cocoa to Rockledge and just about everywhere in between, we've got you covered!
Image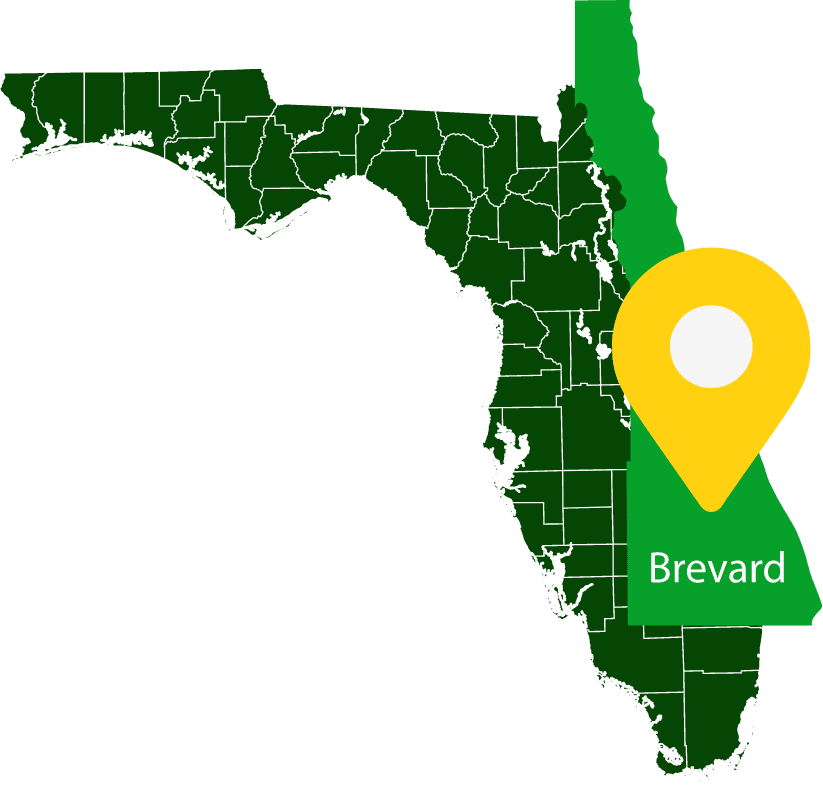 Get an Instant Quote Today