Pest Control in Melbourne, FL
Nobody wants to spend what little free time they have chasing annoying bugs around their house. It's exhausting, frustrating, and gets old awfully fast. Bio Green of Brevard is happy to provide comprehensive pest control in Melbourne, FL that will finally rid your home of pests. Our experienced exterminators will work with you to create a customized plan that targets your specific needs.
Our pest control technicians in Melbourne to keep your home free from:
Ants

Roaches

Spiders

Silverfish

Fleas

Ticks

And more!
Get an Instant Quote Today
Image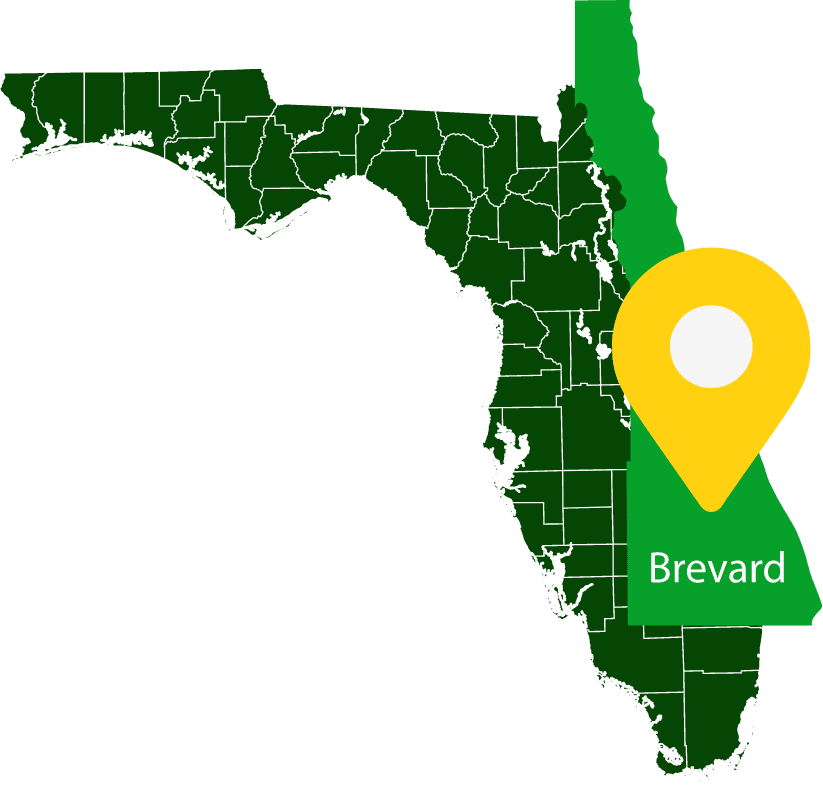 Count on Our Experienced, Local Pest Exterminators
During a pest infestation, you need to know that you can depend on whoever comes to your home to do the job right. When you hire us though, you can rest easy knowing that you've got the very best local exterminators in your corner! Our team receives both industry-leading training and ongoing professional education to help them give you the results that you deserve no matter what.
When you partner with us for pest control services in Melbourne, you can expect:
A thorough in-home inspection

from a local expert.

Adaptive, flexible, and customizable pest treatment plans

which address your unique circumstances.

One-time or recurring service

, depending on your needs. 

Available in-wall pest tubing

for active year-round protection. 

Free retreatments

if your pest problems persist after we're gone. 

And more!
Family and Pet Safe Pest Control
Typically, the first thing to do during even a minor pest infestation is your peace of mind. At Bio Green of Brevard though, we're here to help bring it back. Our safe pest control services are designed to keep your loved ones happy and healthy from the beginning of our treatments all the way to the very end. We use eco-friendly products to ensure the safety of our customers and the environment. From our carefully-chosen products to our conscientious techniques, you'll be in good hands at every step of the process.
Termite Exterminator in Melbourne, FL
There's no shortage of nasty household pests out there, but only termites turn your home into a meal. In fact, these tiny bugs are so destructive that they're responsible for more than $5 billion worth of home damage across the country each year! It makes sense then that you'll want to keep them as far away from your home as possible. Prevention is key when dealing with termites. Get yearly inspections to ensure your home is protected. Do you suspect you may have a termite infestation? Well, if that's the case, then you're in luck because our termite control in Melbourne can help!
With our experienced exterminators protecting your home, you can anticipate:
A minimally-disruptive, radar-aided home termite inspection

to identify activity and damage.

Flexible treatment plans

that we'll design around your needs.

Protection from both

subterranean and drywood termites

. 

Fast results without the use of dangerous chemicals.
Termite retreat and repair warranty. 
A safe and termite-free home without damage. 
Veteran-Owned and Locally-Operated
At Bio Green of Brevard, we're proud to be owned by veterans of America's armed forces. Since we first opened our doors, the values gained during our time serving the country have helped guide us to becoming one of Florida's most trusted teams of exterminators. Today, we're thrilled with how far we've come and we're looking forward to showing you the difference that the highest standard of service can make in your life.
Get an Instant Quote Today