Lawn Care in Merritt Island
Every homeowner wants a gorgeous green lawn that they can feel proud of. Easy, right? Well, not quite. Getting that idyllic lawn that you've always dreamt of on your own is a far bigger job than you might anticipate and is bound to end in frustration if you don't have the time and tools to do it right. Instead of settling for a lawn that you don't love, trust the experts at Bio Green of Brevard.
When you sign up for our lawn care on Merritt Island, you can expect: 
Soil testing

to help us develop a lawn care plan which suits your exact needs.

Soil pH adjustment and restoration services

to give your grass a healthy place to thrive. 

Natural fertilizer applications

for year-round access to high-quality nutrition. 

Tree and shrub care

that keeps your ornamentals looking their best

.

FREE retreatments 

if you aren't completely satisfied with our work. 

And much more! 
Environmentally Conscious

, Waterway-Safe Services
Florida's waterways are a precious natural resource which contributes to both our state's economy and natural beauty. Why then, would we allow our work to damage them in any way? Put simply, we wouldn't. That's why we take great care to use exclusively waterway-safe products and eco-friendly lawn care systems that minimize harmful runoff. Environmental stewardship is a core value here at Bio Green of Brevard so if keeping local waterways safe, clean, and healthy sounds good to you, give us a call! 
Get Your Instant Quote Today!
Image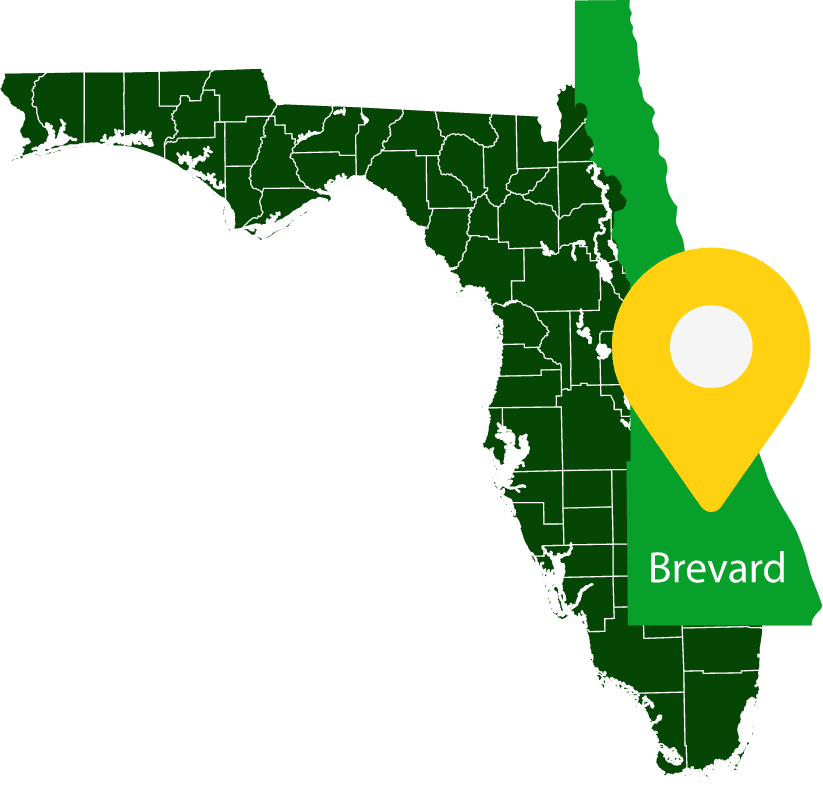 Get Your Instant Quote Today!
Protection from Yard Pests and Lawn Disease
The gorgeous weather is a big part of what makes Florida a great place to live but sadly, outdoor pests and lawn diseases love the weather just as much as we do. Given that, it's essential that you have a lawn care company that can meet these additional challenges head on. That's exactly what we are at Bio Green of Brevard, so hire us and we'll protect your grass from:
Dollar Spot Disease

Brown Patch

Red Thread

Fairy Rings

Grubs

Grasshoppers

Armyworms

Sod Webworms

Moles and Voles

And more!
Choose the Veteran-Owned Lawn Care Company
When you're ready to get some serious lawn care that you can count on to get you the yard that you've been dreaming of, having a dedicated team on your side will make all the difference. As a veteran-owned company, dedication, dependability, and service is baked into everything we do here at Bio Green of Brevard. We're proud to have been owned by military veterans since day one and as a locally-operated business, we take great pleasure in providing exceptional service to our home region. So let's get started today and get you the lawn that you've always wanted!
Get Your Instant Quote Today!