Pest Control in Rockledge, FL
A pest infestation is stressful enough without your home getting filled with harsh chemicals. At Bio Green Brevard, we offer all-natural options so that when the pests are gone, you can enjoy your space safely. Our trustworthy technicians undergo rigorous training and receive ongoing professional education so that they are prepared to handle a wide variety of pests such as:
Mosquitos

Ants

Roaches

Spiders

Silverfish

And more!
Eco-Friendly Professional Pest Control
When you choose Bio Green, you can have the peace of mind that our treatments are safe for your family and pets. We believe in environmentally-conscious pest control that gets the job done while going easy on the planet. 
Get an Instant Quote Today
Image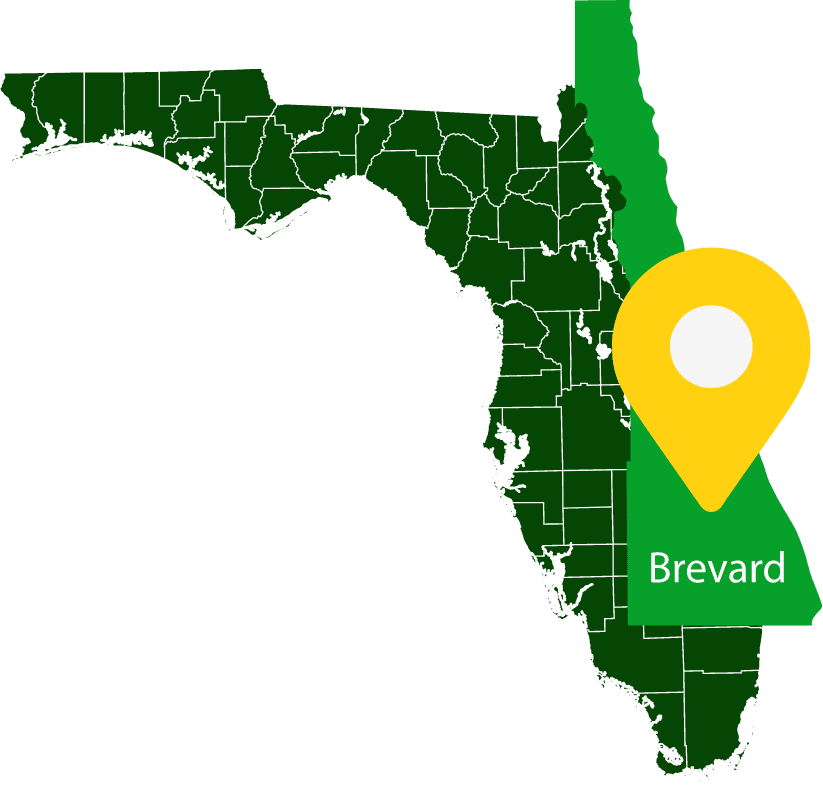 Trust Our Local Exterminators To Get The Job Done Right
When it comes to pest control, you can trust our local exterminators to get the job done right. We have the knowledge and experience to solve your pest problem quickly and efficiently. We use the latest technology and equipment to get rid of your pests fast while preventing future infestations. 
When you partner with us for pest control in Rockledge, you can expect:
A thorough inspection

conducted by a highly-qualified technician.

A choice of treatment frequency

 depending on your specific needs. 

Both internal & external treatment methods

to ensure long-term protection. 

Free re-treatments

if pest problems persist between scheduled service visits. 

And more!
Termite Exterminator in Rockledge, FL
There is no shortage of pests here in Florida, but few can destroy your home like the wood-damaging termite. We have drywood and subterranean termites in Rockledge. These unwanted guests can hollow out your wooden furniture and eat away at your walls, causing structural damage while inciting respiratory problems. If you suspect termites have invaded your home, don't wait; call the professionals at Bio Green immediately. Our highly trained and experienced termite exterminators in Rockledge will use cutting-edge technology and state-of-the-art equipment to rid your property of these voracious creatures and prevent them from coming back. 
Providing termite control for over a decade, Bio Green's termite exterminators offer: 
A

free termite inspection

using innovative radar technology that detects termite activity and damage within your walls.

Only

environmentally friendly techniques and treatment methods

used for the protection of Florida's natural waterways.

Pet and family-friendly products

to keep your loved ones and furry best friends safe.

Fast and minimally disruptive service.Save $50 

And More! 
Mosquito Exterminator in Rockledge, FL
Are mosquitoes driving you crazy in Rockledge? Don't let them ruin your outdoor fun. Partner with Bio Green of Brevard for our top-of-the-line mosquito control service in Rockledge. Here's what sets us apart:
Professional Fogging: Our expert team uses the latest technology to safely and effectively eliminate mosquitoes from your property.
EPA-Approved Yard Sprays: Our eco-friendly sprays are proven to get rid of mosquitoes and keep them away for the long-term.
In2Care Mosquito Traps: We install these innovative traps to disrupt breeding cycles and reduce mosquito populations in your yard.
Free Inspection: We assess your property and create a tailor-made treatment plan just for you.
As a waterway-safe mosquito control company, we take the health and safety of your loved ones seriously. Our 100% satisfaction guarantee ensures that you'll be mosquito-free and worry-free. Say goodbye to pesky mosquitoes in Rockledge with Bio Green of Brevard.
Get an Instant Quote Today