Lawn Care in Cocoa, Florida
Welcome to Bio Green of Brevard, your trusted local lawn care services in Cocoa. With over 10 years of experience, we understand the toll that Cocoa, FL's climate can take on your lawn. But fear not, we have a range of services to ensure your lawn stays healthy and beautiful:
Lawn Care: Our expert team will provide comprehensive lawn care to keep your grass green and thriving.
Lawn Fertilization: We use organic and waterway-safe products to deliver the nutrients your lawn needs for optimal growth.
Weed Control: Say goodbye to pesky weeds with our effective and family-friendly treatments.
Aeration: Improve soil health and promote strong root growth with our aeration services.
Lawn Insect Control: Our experienced exterminators will diagnose and treat for any lawn insects, restoring your lawn's vitality.
At Bio Green, we are committed to your satisfaction. We offer next-day service, 100% satisfaction guarantee, and use only organic and waterway-safe products. Trust us to care for your lawn and restore your peace of mind. Contact us today for a free consultation.
Image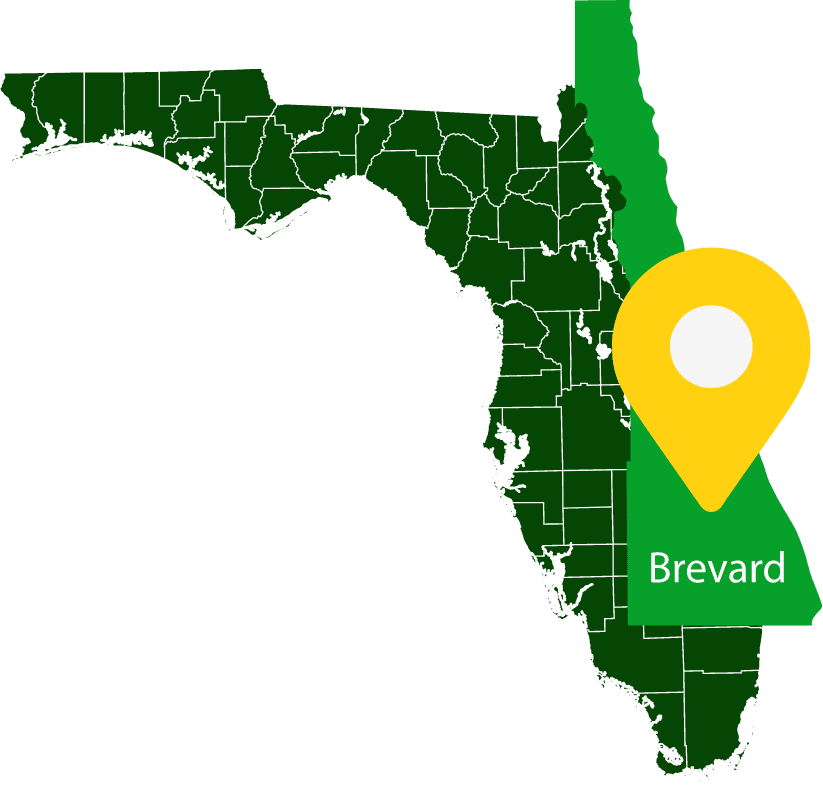 Lawn Care Services from A Local
At Bio Green of Brevard, we understand the struggle of maintaining a healthy, beautiful lawn. But fear not, because our environmentally friendly lawn care service in Cocoa has got you covered. Let us take care of the hard work, while you enjoy a lush, vibrant lawn that will impress your family and neighbors.
Here's what our comprehensive lawn care program includes:
Thorough lawn inspection to identify any issues or concerns.
Targeted treatments for lawn diseases, ensuring a disease-free environment.
Pre and post-emergent treatments to prevent and eliminate weeds.
Customized lawn fertilization applications for optimal growth and health.
Reliable lawn insect control to protect your family and pets from harmful pests.
Join the Bio Green family today and experience the joy of having a beautiful, healthy lawn without the hassle. Trust our expert lawn care technicians to transform your lawn into a stunning masterpiece that will make your neighbors green with envy. Take the first step towards a greener tomorrow!
Lawn Aeration in Cocoa
Are you tired of looking at your dry, lifeless lawn? We have the solution. Our lawn aeration service in Cocoa promotes healthier turf by using liquid aeration. Experience quick results and long-lasting treatments that will leave your lawn looking vibrant and beautiful.
Features of our lawn aeration service:
Liquid aeration permeates the soil, allowing for greater rooting and deeper nutrient release.
Improves the movement of soil, air, and water, ensuring your lawn receives the essential elements it needs to thrive.
Say goodbye to soil compaction and water runoff, and hello to a healthier, more attractive lawn.
Our expert technicians will inspect your lawn, provide liquid aeration treatments, and follow-up to ensure your lawn is better than ever.
Don't settle for a lackluster lawn any longer. Try our lawn aeration service in Cocoa today and transform your outdoor space into a lush, green oasis. Call us now and let Bio Green of Brevard handle the rest.
Lawn Insect Control in Cocoa
Are you tired of pests invading your outdoor family fun? Look no further! Bio Green of Brevard has the perfect solution. Our lawn insect control service in Cocoa will keep those pesky critters at bay.
Here's why you should choose us:
Free inspection: Let our experts assess the situation and provide a tailored plan for your lawn.
Highly effective treatments: We use safe and efficient methods to eliminate pests and prevent future infestations.
Ongoing prevention: Our team will ensure your lawn remains pest-free all year round.
Family and pet-friendly: Rest easy knowing our treatments are safe for your loved ones.
Say goodbye to brown patches caused by grubs, chinch bugs, and sod webworms. Our professional exterminators will get rid of these nuisances and protect your lawn for the long run. Don't let pests ruin your outdoor enjoyment.