Lawn Care in Titusville
Everyone wants a healthy lawn, but not everyone has enough hours in the day to make it happen alone. That's where a lawn service company like Bio Green comes in, partnering with you to save you time and deliver the lush lawn you desire! 
When you choose us for lawn care service in Titusville, you can count on:
Expert lawn care treatment from local, friendly lawn technicians.

Soil testing and pH balancing for targeted lawn treatments.

Seasonal fertilization to meet your turf's changing needs.

Eco-, pet-, and family-friendly treatments to protect your family and environment.

Control of harmful weeds, pests, and fungus.

Free re-treatments between regular service visits if you're unsatisfied. 

And more!
If you're looking for a lawn care expert in Titusville to help your lawn reach its full potential, Bio Green has you covered. Our lawn care technicians have years of experience supplemented by ongoing training, so they can deliver the best lawn care in Titusville!
Get an Instant Quote Today
Image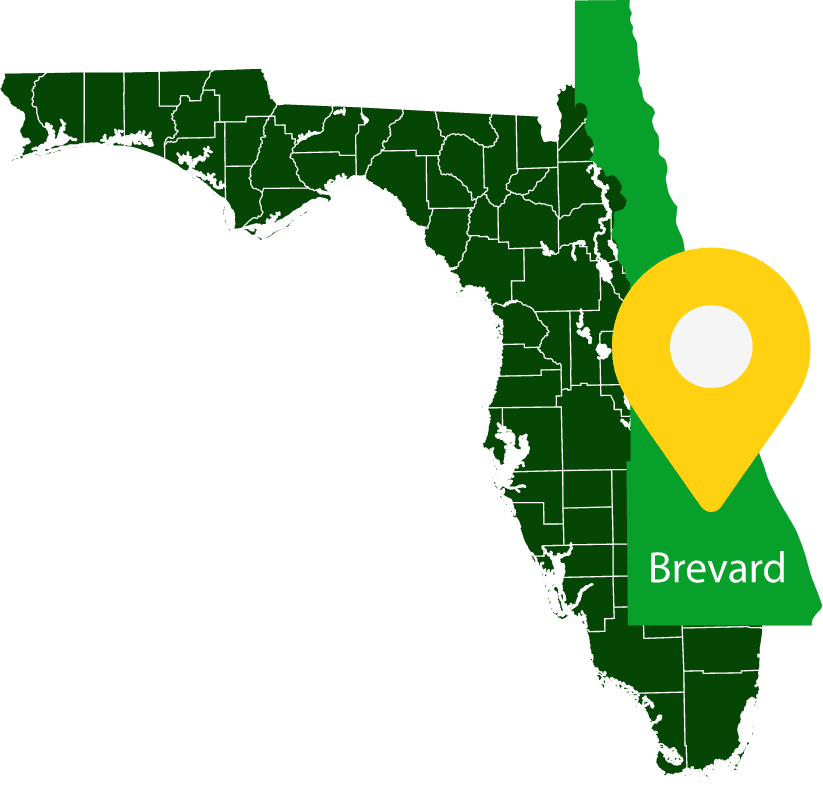 Get an Instant Quote Today
Waterway-Safe Treatments
What good is having a beautiful lawn if it contributes to killing the life in the surrounding environment? Here at Bio Green of Brevard, we value the rich aquatic life that Florida boasts. That's why our lawn care specialists use natural products to minimize the harm to our sensitive, local waterways. Like you, we're proud of where we live and want to protect our neck of the woods so our children and their children can also enjoy our local biodiversity.
Lawn Pest Control in Titusville
You can take perfect care of your lawn, give it the best nutrition and water it exactly right only to see annoying and destructive yard pests come in and wreck things anyway. Such bugs are notorious here in Florida, where they thrive all year and pose a serious threat to yards all over Brevard County. With the local experts at Bio Green on your side, you can keep your precious lawn safe from even the most aggressive pests like: 
Grubs

Chinch Bugs

Sod Webworms

Army Worms

Fire Ants

And many more!
Our approach to lawn pest control in Titusville isn't just the most effective one around, it's also the safest! Our natural product options and proven methods are both pet and waterway-friendly and as a local veteran-owned lawn care company, you can depend on us to go above and beyond for you no matter what. Don't let intrusive insects get comfortable on your lawn and give us a call today. 
Get an Instant Quote Today