Lawn Care in Melbourne
Now that we've taken care of your home, it's time to shift our attention to your yard. Every homeowner wants a green lawn that they can feel proud of. Achieving it though, is another matter altogether. Taking on your own lawn care in Melbourne is admirable, but may end up being more trouble than it's worth. Without the proper tools and training, not to mention the extra hours in the day, your DIY lawn care project will almost certainly end in frustration.
When you lean on Bio Green for lawn services in Melbourne, you can expect:
Dependable service from

a local, veteran-owned company comprised of

Florida's leading lawn care technicians

.

Family and pet-friendly products, 

including all-natural lawn fertilizer. 

Soil pH adjustment and restoration

to give your grass a comfortable place to grow. 

Broadleaf weed and sedge control
Insect control against pests that are harmful to your lawn.

And more!
Get an Instant Quote Today
Image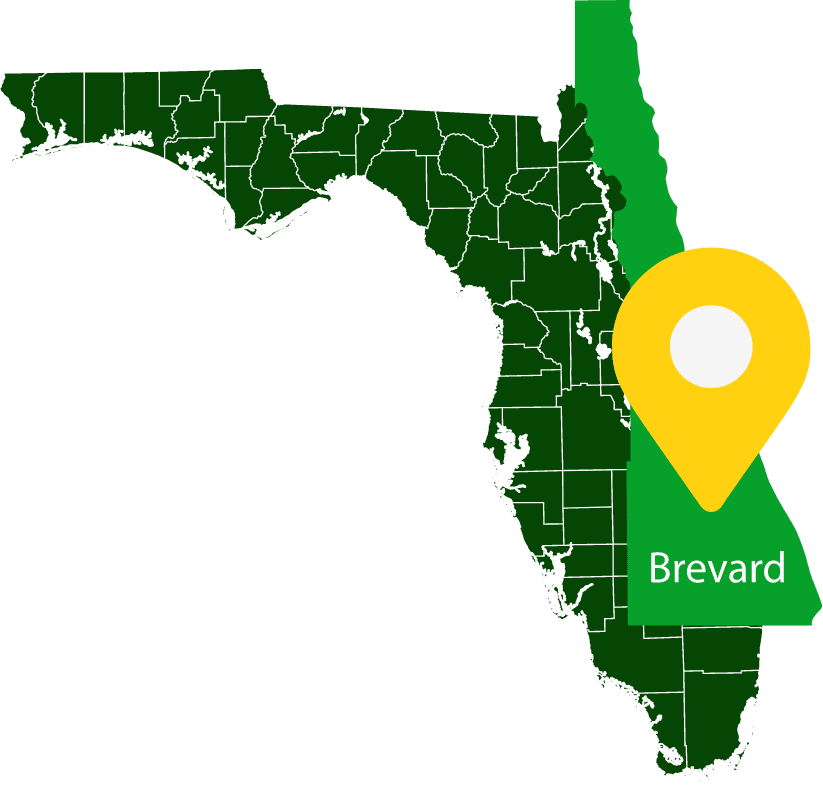 Environmentally-Conscious Lawn Services 
Here at Bio Green of Brevard, environmental stewardship is of the core values that informs each service we provide. To help us care for Florida's delicate ecosystems, we go above and beyond to make sure that each product we use is waterway safe. With our lawn care services, you can feel confident that it won't have a negative impact on your local environment. We provide eco-friendly products that are also pet-safe. A green and healthy lawn doesn't need to come at the expense of the natural world and when you choose to work with us, it never will! 
Lawn Pest Control in Melbourne
Outdoor pests like grubs and army worms can damage your grass, undoing all your hard work and leaving behind unsightly brown spots. Instead of using store-bought products that can be harmful, trust our lawn pest control in Melbourne. We use products that are safe for your family, pets, and surrounding waterways. You'll get the relief you need without any unnecessary worry!
As part of our recurring lawn care service, we treat for lawn pests such as:
Chinch bugs

Grubs

Sod webworms

Army worms

Fire ants
Aeration in Melbourne
Are you tired of seeing your lawn looking dull and lifeless? Bio Green of Brevard can help! Our lawn aeration service in Melbourne provides top-notch care for your lawn with all-natural products that are safe for you and the environment. Here are some of the features of our service:
Liquid aeration is used to permeate the ground, allowing greater rooting and deeper nutrient release.
Promotes healthier turf with quick results and long-lasting treatments.
Inspections by our local lawn care technicians to identify and treat problem areas.
Reduces soil compaction, poor water infiltration, and water runoff.
Makes mowing easier and gives your lawn an overall better appearance.
Don't wait any longer, let our experts help you achieve a healthier lawn today!
We Keep Working Until the Job is Done
Here at Bio Green of Brevard, we aim to earn your trust and confidence. After all, getting your ideal lawn is no small thing and we're here to bring your goals to fruition. To make sure that you'll always get exactly what you want, we'll return to your yard and perform any necessary retreatments at no extra cost to you if you aren't happy with our results. Don't put your faith in a lawn care company that doesn't stand behind its own work and instead, hire the local veteran-owned team who'll do the job right!
Get an Instant Quote Today