Mosquito Control in Merritt Island
Don't let pesky mosquitoes ruin your outdoor fun in Merritt Island, FL! Bio Green of Brevard's expert mosquito exterminators are here to help with our efficient and effective mosquito control services.
Our services include:
Property Inspections
Customized Mosquito Treatments
Prevention Tactics and Systems in Place
Living in Merritt Island's humid climate creates a constant need for mosquito control and monitoring. Don't let these pests ruin your outdoor fun. Trust our team to provide effective prevention and ongoing protection. Our 100% satisfaction guarantee ensures that you'll be happy with our mosquito control services.
Get an Instant Quote Today
Image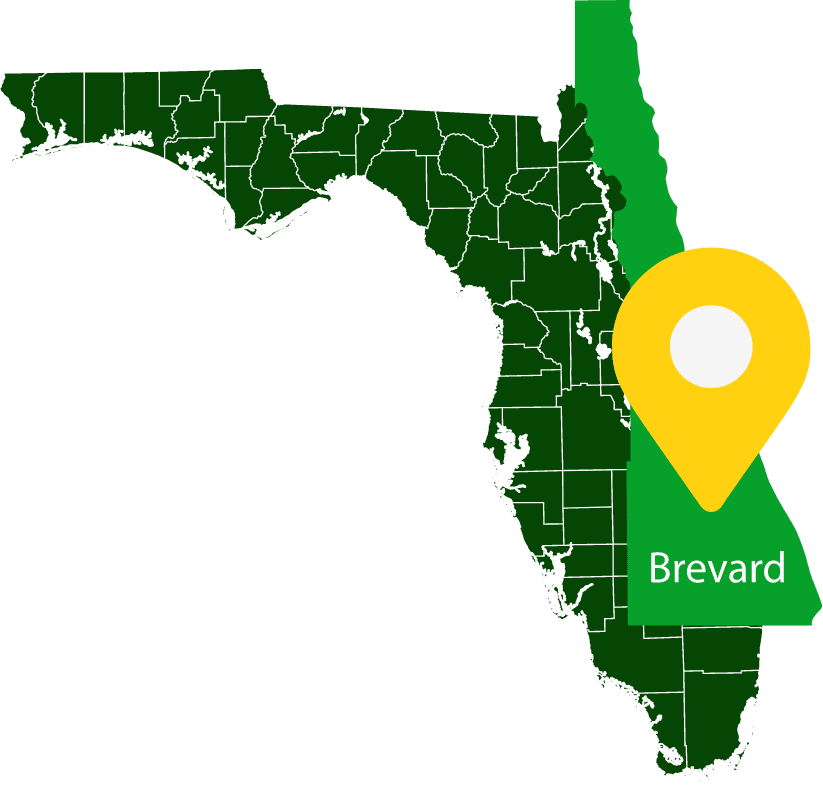 Get an Instant Quote Today
Mosquito Treatment Options
Are you tired of DIY mosquito treatments that just don't seem to work? Look no further than our proven mosquito treatments in Merritt Island. Our In2Care System and mosquito fogging techniques are not only effective and long-lasting, but also safe for your family and pets. 
Mosquito Fogging: A traditional pest control method that dispenses an ultra-fine mist of insecticide into the air to kill mosquitoes on contact. It's designed to provide quick relief from these pesky pests and can be used in both residential and commercial environments. Not only does it help reduce the number of mosquitoes, but it also helps deter them from coming back.
In2Care System: This eco-friendly system utilizes a dual-action strategy that focuses on adult and larval mosquito life cycle stages. The system uses an attractant to lure adult mosquitoes into traps filled with insecticide-treated water, while the larvicide kills larvae in the water where they live and breed. This comprehensive approach helps reduce the number of mosquitoes in your environment and keep them away for good.
So don't wait any longer - contact us today and save $20 on your first service! Let us take back your backyard in Merritt Island with our effective mosquito control services.
How Professional Mosquito Treatments Can Help
Are you tired of constantly swatting away pesky mosquitoes in Merritt Island, FL? Our expert service offers ongoing protection with our In2Care System installation and fogging as needed. Here are some of the individual features of our mosquito control in Merritt Island:
Target mosquitoes at the source: Our outdoor baiting stations use a unique formula to attract and kill mosquitoes before they even have a chance to breed.
Ongoing monitoring: We don't just treat your property once and forget about it. Our team will continue to monitor the area and make adjustments as needed to ensure the best results.
Prevent future infestations: Our preventative mosquito treatments not only target current infestations but also work to stop future ones from happening.
Trusted service: With 10 years of experience in mosquito control in Merritt Island, our team is dedicated to providing the best possible service to our customers.
Get an Instant Quote Today